People are constantly looking for ways to save money on their purchases in today's environment, where online shopping has become an essential part of our lives. Coupons and offers are two common strategies to save money when buying online. Although they both provide discounts, they are not the same. In this article, we'll examine the distinction between coupons and discounts in more detail.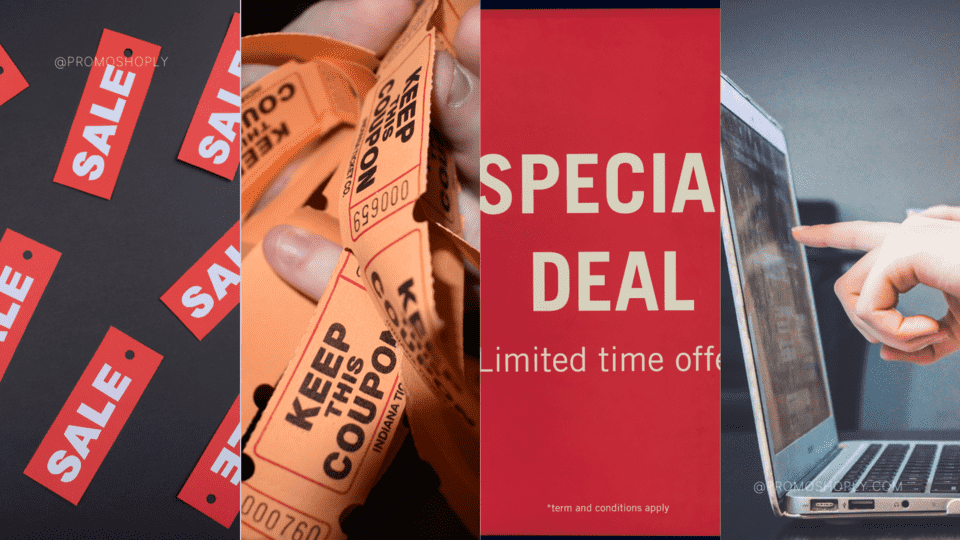 Coupons
Coupons are promotional codes that, when used at the checkout, provide a particular discount or deal. Typically, you must enter alphanumeric codes during the checkout process to receive the discount. Coupons might provide a certain percentage off your entire order or a set cash amount off the final cost. There are many areas where you can find them, including retailer websites, discount websites, and email newsletters.
Maximize your savings with our coupons, available now!
Coupons offer an advantage as they often target specific goods or categories, enabling you to save money on the items you intend to purchase. For instance, you can utilize a coupon for shoes that offers 10% off to save money on your shoe purchase.
Deals
On the other hand, retailers apply deals as an immediate discount to the cost of the transaction, without the need for a coupon code. They frequently promote these on their website or social media platforms, and they can be a percentage off the entire order, a certain dollar amount off, or even free shipping. If you come across a deal you want to take advantage of, act immediately because they often have a limited time and can end abruptly.
Get 25% off your Zalora purchase with RCBC credit card!
You can save money on your entire purchase with deals because companies frequently offer them for a variety of products. If, for example, a company is giving a 20% discount on everything in their store, you can save money on everything you buy, rather than just one category or item.
The Main Differences
Coupons and deals differ primarily in their method of application. Deals apply automatically, while coupons require the customer to enter a specific code at checkout. Deals typically offer a broad selection of products, whereas coupons usually restrict discounts to particular brands or categories. Additionally, coupons generally have a longer shelf life than discounts, which often have time limits..
Which One Is Better?
In terms of choosing between coupons and discounts, there is no right or wrong answer. What you're hoping to save money on truly depends on your buying habits. A coupon can be your best bet if you're wanting to save money on a certain product or category. On the other hand, a deal can be the best choice if you're hoping to save money on your purchase as a whole.
Conclusion
Both deals and coupons offer discounts, but they differ in how they are applied. Deals apply automatically, while coupons require the customer to enter a specific code at checkout. Deals are usually available for a wide selection of products, while coupons are often limited to specific brands or categories. Understanding the difference between these two can help shoppers make informed decisions and save money on their purchases when shopping online.